Brooklyn Intergroup of Alcoholics Anonymous
This site is provided by Brooklyn Intergroup as a service to the community. It is not endorsed by
Alcoholics Anonymous World Services, and does not represent Alcoholics Anonymous as a whole.

The public and family are welcome to attend any meetings coded O or OD only.
Alcoholics, and anyone who thinks they may have a problem with alcohol, may attend any meeting.
---
AA Meetings in Brooklyn
---
Find a meeting:
Search by the first letter of group name:
Or search in your area by clicking the zone on the map:
A B C D E F G H I J K L M N O P Q R S T U V W X Y Z



Or search by neignborhoods:

Zone 1: Brooklyn Heights and Downtown Brooklyn
Zone 2: Clinton Hill, Greenpoint, Williamsburg, and Fort Green
Zone 3: Bedford Stuyvesant and Bushwick
Zone 4: East New York, Brownsville, and Canarsie
Zone 5: Crown Heights, Flatbush, Kensington, Midwood, and East Flatbush
Zone 6: Park Slope, Red Hook, Cobble Hill, Boerum Hill, and Gowanus
Zone 7: Sunset Park, Bay Ridge, Fort Hamilton, and Borough Park
Zone 8: Coney Island, Gravesend, Bensonhurst, Bath Beach, and Dyker Heights
Zone 9: Flatlands, Marine Park, Sheepshead Bay, Gerritsen Beach, Manhattan Beach, and Brighton


Or search within a zip-code:

11201, 11204, 11205, 11206, 11207, 11208, 11209, 11210, 11211, 11212, 11213, 11214, 11215, 11216, 11217, 11218, 11219, 11220, 11221, 11222, 11223, 11224, 11225, 11226, 11228, 11229, 11230, 11231, 11232, 11233, 11234, 11235, 11236, 11237, 11238


Access meetings in Spanish, Polish, Russian.

Wheel Chair Accessible Meetings



Search Open Meetings by zipcode

11201, 11205, 11207, 11208, 11209, 11210, 11211, 11212, 11213, 11215, 11216, 11218, 11220, 11221, 11222, 11223, 11226, 11228, 11229, 11231, 11232, 11234, 11235, 11237, 11238






---
Meeting changes
Has your group changed its meeting location, time, or even its name? Please let Brooklyn Intergroup know.

Brooklyn Intergroup is committed to maintaining an up-to-date meeting list on this web site and in the Brooklyn Meeting Book that is published approximately every six months.
Download the form below (in either MS Word or PDF format), fill it out, and return it to Brooklyn Intergroup.

Meeting change Form (MS Word format)
Meeting change Form (PDF format)


---
Meeting Book Contact
To purchase Brooklyn Meetings Books - call: Carol C. 917.747.5136.


---
Help Carry the Message
Brooklyn Intergroup needs phone volunteers. It's a great way to do service. Please see the attached flier for information on how to volunteer.
---
Brooklyn Intergroup Newsletters
2018
2017
No newsletter for May 2017
No newsletter for April 2017
No newsletter for March 2017
---
Workshops and Announcements
---
Brooklyn Group Anniversary Celebrations
---

Find information in other Locations

Access information for Phone Volunteers, BROOKLYN EXCHANGE MEETINGS, Brooklyn Intergroup Bussines Meeting



---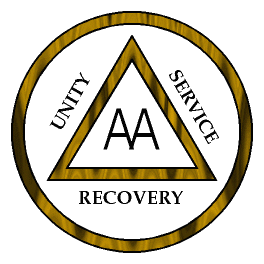 Alcoholics Anonymous is a fellowship of men and women who share their experience, strength and hope with each other that they may solve their common problem and help others to recover from alcoholism. The only requirement for membership is a desire to stop drinking. There are no dues or fees for A.A. membership; we are self-supporting through our own contributions. A.A. is not allied with any sect, denomination, politics, organization or institution; does not wish to engage in any controversy; neither endorses nor opposes any causes. Our primary purpose is to stay sober and help other alcoholics to achieve sobriety.
---


Contact us!

Brooklyn Intergroup of AA
P.O. Box 21022
Brooklyn NY 11202
718.451.1892
Email Help: Brooklyn Intergroup
Website problems: BIAA webmaster
For meeting changes and corrections, please include contact name and number: Meeting Changes


---
Visitor #